by Wayne T. Dowdy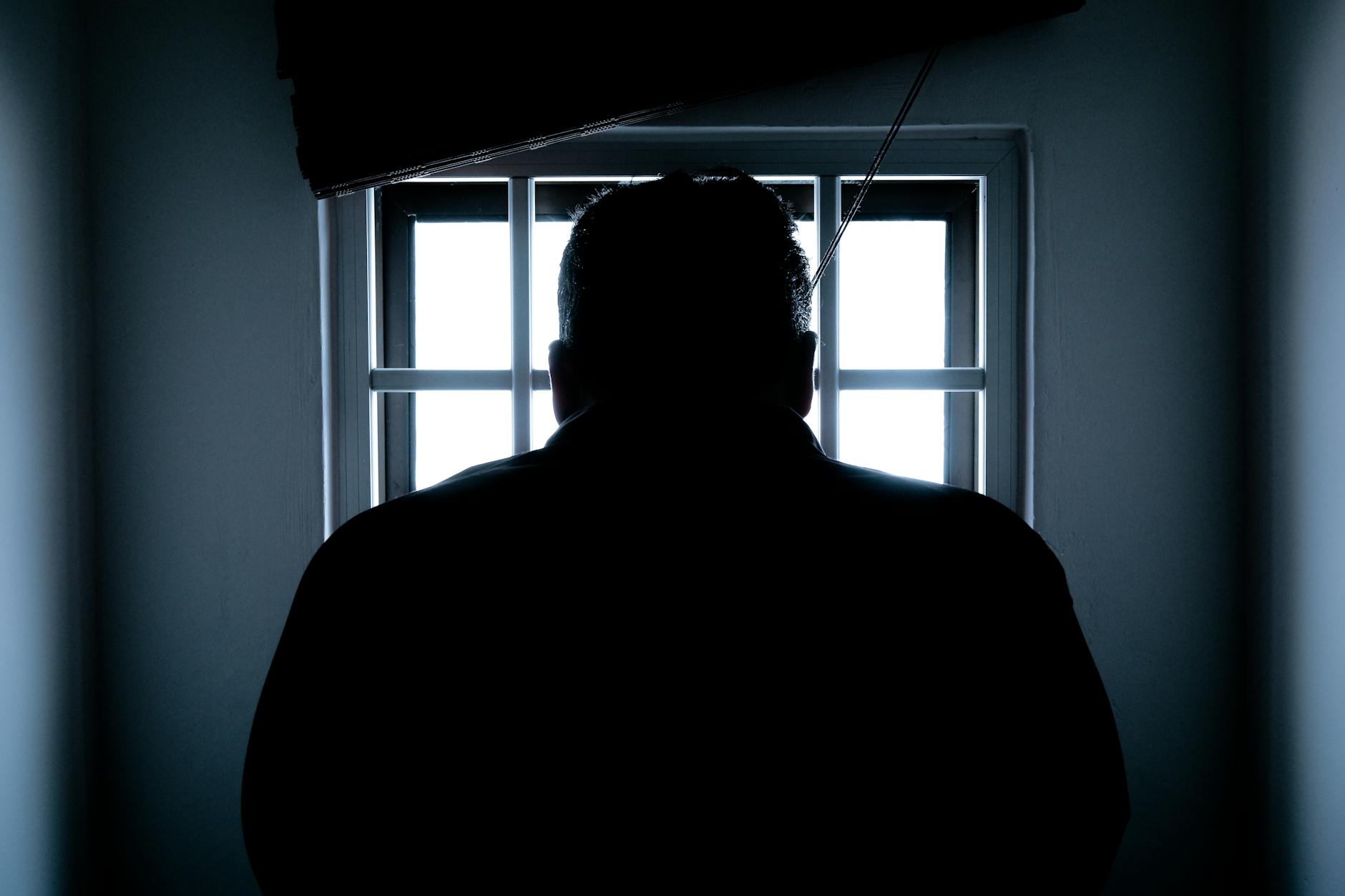 Recent events that concern federal prisoners may affect whether I leave for a halfway house on April 25, 2018.  Other events affect my serenity when I allow something eternal to govern my feelings, as is common for us living, breathing, human beings.  Feelings, negative or positive, remind me I am alive.  Powerlessness sucks!
MASS SHOOTINGS:  Life inside can be challenging, as it can be on the outside; typically, though, challenges on the inside are of a lesser degree.  On the inside, we don't have to worry about some idiot running us down with a vehicle.  Nor do we have to worry about cowards using guns to massacre us, as happened on October 1, 2017 at a concert in Las Vegas, Nevada, and then again on November 5, 2017, at the First Baptist Church of Sutherland Springs, Texas.
Mental illness played a role in the murders.  I sympathize with the victims and survivors of those and all other senseless acts of violence.
In "Love and Evil Are Color-Blind" (June 25, 2015), I wrote about a church massacre in Charleston, South Carolina, where nine people were murdered.  In that blog, I referenced to the December 10, 2007, church murders in Colorado Springs, Colorado.
Jeanne Assam, a volunteer, armed-security-guard, saved the masses by challenging and shooting the predator.  He killed himself after she shot him.  The predator in Sutherland Springs, Texas also killed himself, after being shot by an armed citizen.
Without an armed citizen on the scene at the Colorado Springs church, many others would have died.  President Trump said the same thing about the Texas Church Massacre.
Two church shootings occurred in towns with names ending in "Springs."
HALFWAY HOUSES:  Sixteen halfway houses will not be providing federal prisoners with a place to transition into society.  Several prisoners who had halfway house dates and were expecting to leave, later learned the dates had been extended.
A man in Yazoo City, MS, learned the day before his departure date that his date was moved back seven months.  He had already mailed out his personal property in preparation of leaving.
One man at this institution was not told about the cancellation of his date.  His family drove a few hundred miles to pick him up.  They sat in the parking lot on the morning of his scheduled release date while waiting to carry him to the halfway house.
He didn't get to see his family; prison authorities had turned them away.  He learned his date had been cancelled and that he couldn't leave.
I've received information from several sources.  Ms. Sue Kastensen, owner/CEO of Fairshake.net, a reentry service, provided a list of halfway houses closing, via the website for Families Against Mandatory Minimums (FAMM).
The owners of these halfway houses chose not to renew their B.O.P. contracts and have closed, or will close soon:  Ft. Collins, CO; Marquette, MI; Akron, OH; Dayton, OH; Ashland, KY; Beaumont, TX, and Butte, MT.
The B.O.P. chose not to renew these halfway house contracts: Colorado Springs, CO (remember the Church shooting there); Madison, WI; Mitchell, SD; Wheeling, WV; Columbia, MO; Binghamton, NY; Durham, NC; Duluth, MN, and Champagne, IL.
MY TAKE:  The Department of Justice is making room for larger halfway houses operated by private prison companies; e.g., Core Civic and GEO Group.  Core Civic announced its plan to get into the halfway house business several months ago.
GEO Group holds its annual conference at a resort owned by President Trump.  The stock of both companies soared within a week of the election (Core Civic was then Correctional Corporation of America; its stock rose a staggering 43%, and GEO Group's jumped 26%).
In the November 10th Fair Shake newsletter, a prisoner shared his negative experience with a halfway house in Florida (no resources or help for finding employment, rude & disrespectful staff).  His experience coincided with my friend who was at the halfway house I should go to one day.
My friend said that if I didn't receive the full-year at the halfway house, not to worry too much, because if he had known all the BS that went on in halfway houses, he'd stayed at U.S.P. Coleman in Florida, the prison he left to go to Dismas Charities in Atlanta, GA.
Other people reported favorably about the halfway house experience at Dismas Charities in Atlanta.  Experiences vary.  I'll be okay either way, whether I go for a few months, or for the requested full-year that I need to secure a job at the earliest date possible to restart my life as a law-abiding citizen, after having served thirty consecutive years in prison.
(Check out www.fairshake.net for reentry needs.  Contact info:  Fair Shake, P.O. Box 63, Westby, WI 54667.  Sign up for the free reentry newsletter by email:  outreach@fairshake.net).
MORE ON HALFWAY HOUSES:  Attorney Brandon Sample sent several newsletters on halfway house closures.  In one article he explained the statutory process created by Congress for halfway house placement; if interested, read it at https://sentencing.net/prison-conditions/federal-halfway-house.
Contact info:  Brandon Sample, Esq., P.O. Box 250, Rutland, VT 05702 (email: info@brandonsample.com)
Sign up for a free newsletter by email:  news@brandonsample.com.
Brandon played a large role in finding prisoners affected by halfway house closures and thus contributed to an article on Splinter News.  See "How Prisoners on the Verge of Freedom Are Getting Screwed by the Feds" by Molly Osberg (https://splinternews.com/how-prisoners-on-the-verge-of-freedom-are-getting-screw-1820192725).
SOCIETY & PRISONERS:  Why should society be concerned about prison-related issues?  Because most prisoners return to society, and if not treated, return in worse shape than when arrested.  Halfway houses help prisoners transition into society, and play an intricate part in whether the released prisoner returns to his or her life of crime (recidivism), or successfully reintegrates into society.
Recidivist affect the lives of others by collecting victims and costing taxpayers millions of dollars.  Most likely, no one who sat in the Sutherland, Texas church service expected a mentally ill person, who was a recidivist, to come in shooting people.
Had the shooter received the needed help while serving time in jail for abusing his wife and child, those people may not have lost their lives.  The system failed him and cost lives.
QUESTIONS & ANSWERS:  What can we do to help those suffering from mental illness and or drug and alcohol problems, who go to prison and are not provided treatment for their condition?
Push for legislation, with sanctions for noncompliance against prison officials who fail to provide treatment programs and after care services, for those with substance use and mental health issues.
What can we do to help change the lives of others?  Provide opportunities to facilitate change may be a start.
Why do many prison authorities resist providing prisoners with resources to facilitate changing?  Ask your legislatures.
MAIL ABUSE:  I'll conclude this with a memorandum from the warden.  I do not fault her or any prison administrator, but I do not agree with the resolution: it appears to me that mailroom staff do what they are paid to do (detect the introduction of contraband).
After a change in the mail-restrictive-process outlined in "The Memorandum," what if the institution's drug problem with the introduction of suboxone strips (a drug not allowed in the B.O.P. that medical professionals use to treat opiate addiction); or with some other drug, and then the Specialist in Security team discovers corrupt staff members introduced the contraband, or that drugs came through visitation or other means, will that result in restricting staff from entering the institution without extreme measures implemented to detect drugs, or in the cancellation of all visitation privileges?  Would the mail-restrictive policy be reversed?  No, to each question.
(I use staff and visitation examples for illustrative purposes only, not to suggest or imply anything improper.)
A few years ago, a prison guard and U.S. Marshal died in a shootout at the federal institution in Tallahassee, Florida, when  federal marshals came to arrest the guard for bringing in drugs and having sex with inmates, I seem to recall.  After that, tighter security measures were introduced to detect weapons, but did nothing to detect other forms of "hard contraband."
WHO'S TO BLAME:  I fault my peers who violate mail privileges.
I fault the prison administration for not taking a proactive approach by providing meaningful treatment for addicts and mentally ill prisoners, which may not prevent the introduction of contraband, but it would help to reduce some of the demand.
From a different perspective, numerous requests were made for administrative assistance in providing Twelve Step meetings on a consistent basis, but such requests fell on deaf ears, even though the B.O.P.'s Mission Statement proclaims to "[p]rovide work and other self-improvement opportunities to assist offenders in becoming law-abiding citizens."
Prison unemployment rates are high and most available self-improvement programs lack in substance.
A man I know who struggled with a suboxone addiction and went to the Segregated Housing Unit for drug-related issues, asked an executive staff member to help provide regularly scheduled Narcotics Anonymous meetings that he said helped.  Nothing changed.
Twelve Step members at this institution are fortunate to have the meetings that are held, but the Bureau of Prisons falls short when it comes to providing addicts and alcoholics with help needed to recover from addiction problems.  The issue gets magnified when it comes to helping addicts and alcoholics with an underlying mental disorder.
(Read "No Sympathy" for a personal example and more on the Bureau of Prison's failure to treat those with co-occurring disorders (https://straightfromthepen.com) or purchase ESSAYS & MORE STRAIGHT FROM THE PEN*).
This is a reproduction of the Memorandum for the world to see, should a random reader decide to send me or someone else a Christmas card or letter or any form of written communication affected by the absurd policy.
The Memorandum:  October 30, 2017
"Subject:  Incoming Inmate Correspondence
"Due to the escalation of hard contraband detected in incoming mail, which interferes with the orderly running of the institution and facilitates criminal activity, the following procedures will become effective December 1, 2017.  It is your responsibility to inform those you correspond with of these changes.
"All incoming greeting cards, envelopes and contents must be made with plain paper (no recycled paper, card stock, cotton paper, poster board, napkins, construction paper, etc.).    Store purchased greeting cards must be single layer and allow for examination without separating and altering its original state.
"If incoming inmate general correspondence envelopes are composed of unauthorized paper, the envelope will be stamped 'return to sender, only envelopes made with plain paper authorized'.  Once the envelope is opened and the content is unauthorized, a rejection letter will be prepared for the sender and inmate.
"In addition, all postage stamps will be removed from incoming correspondence.  Correspondence containing glitter, glue, stickers, fragrance, and tape or adhesives, will be rejected and a rejection letter will be prepared.
"As a reminder, items that cannot be searched or examined without destruction or alteration (electronic greeting cards, padded cards, etc.), will be returned to the sender."
How can manufacturers make cards without cardstock and glue for envelopes?  Maybe the fragrance of perfume on another sender's correspondence won't bleed on mine to get it rejected.  Prison policy makers don't have to think well to make rules we must follow.  God Grant Me the Serenity to Accept What I Cannot Change.
______________________________________
* $10.95 at Amazon.com https://www.amazon.com/dp/1794396829 or your favorite booksellers.  For multiple purchases contact the author, Wayne T. Dowdy  (Email:  waynedowdy@straightfromthepen.com)