For those with a loved one inside the United States Federal Bureau of Prisons (BOP), and I suspect many state institutions; if you cannot contact or hear from your loved one, friend, affiliate or associate held inside the prison system, it may be because of a national lockdown, meaning that the men and women will be restricted to limited activities as a precautionary measure.
IN my opinion, regarding BOP captives, many of the prison staff will be at the White House or local government buildings in response to the possible threat of violence during the Presidential Inauguration. Inside the BOP, a high percentage of staff are former or current military personnel and or members of the National Guard, as I feel may also be true for state correctional officials.
This is the memorandum posted on the BOP website: BOP: Temporary Security Measures Implemented
Temporary Security Measures Implemented
Precautions in light of current events nationwide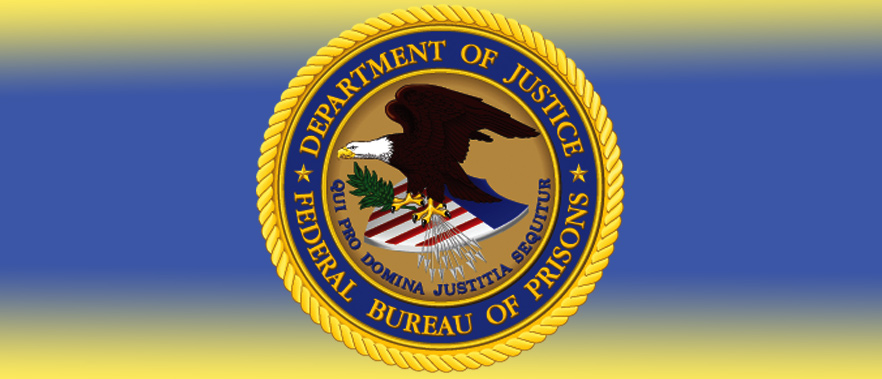 Updated 5:00 AM ET, January 16, 2021
(BOP) – For the majority of the past twelve months, the BOP has been operating under a modified operational model to promote social distancing and mitigate the spread of COVID-19. We recognize that this pandemic has placed a heavy burden on inmates and their families in terms of limited movement and the public's restrictions in being able to freely visit with loved ones. However, in light of current events occurring around the country, and out of an abundance of caution, the decision has been made to secure all institutions. This measure is being taken to maintain the security and orderly running of our institutions, as well as to ensure the continued safety of staff, inmates, and the public.
In securing the facilities, the hope is that this prudent measure is for a short period and that operations will be restored to their prior status as soon as practical. We will continue to monitor events carefully and will adjust operations accordingly as the situation continues to evolve. Recognizing that communication with families is important, although it will be limited, inmates will be provided with access to telephones and email.
There is no specific information that triggered this decision. This action is precautionary, and is not in response to any significant events occurring inside our facilities. We appreciate everyone's cooperation and assistance during this period and encourage the public to monitor this website for updated information on visiting schedules and institution operations.
---
Corrlinks
LIMITED TIME: Based upon my experience during the hundreds of lockdowns I went through, sometimes for months at a time, if the person has access to Corrlinks or any other similar system for communicating with the outside world, access to the system will be severely, if not completely, restricted. That includes access to telephones.
INSIDE PERSPECTIVE: if living in a cellblock, even though allowed to be out of the cell with several others on the tier, range, or however released for as little as an hour to shower, use the phone, and or computer (Trulincs/Corrlinks); with an overpopulated prison system, and numerous inmates attempting to do the same things at once, many men did not have the time or patience to wait in line for a shower and then use the phone or computer.
He or she may want to call or contact loved ones but cannot do so because of the unavailability of the resources during the limited time out of the cell, or because of some inmates being inconsiderate by breaking in front of others waiting in line, and the lack of control by a limited number of staff who have multiple tasks to accomplish during the times that the doors are opened and cannot oversee everything happening at one time.
During the early nineties when I was at the United States Penitentiary in Atlanta, Georgia, a female staff member who used to be a lieutenant at the Federal Prison Camp, said to me,
"One time when I was doing my rounds in the units, an inmate came up to me and pointed to another guy on the phone. He told me to make him get off the phone because he had been on longer than he was supposed to have been. I told him, 'You go make him get off. You have a mouth.'"
She laughed and said, "I called them Crooklets because they hadn't grown up to be crooks."
The point is that if you do not hear from someone you know on the inside, he or she may not be allowed access to the system or cannot get to it to call or email you as he or she would normally do.
Brighten his or her day by mailing a letter or postcard to show you have not forgotten them. Hearing one's name at mail call means a lot.
For more information on Corrlinks, if not familiar, read Corrlinks Process